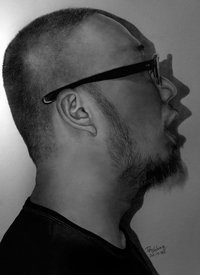 paullung
pencil graphite realism drawing
Hi, my name is paullung, I'm a business design consultant,
and also a pencil artist, maybe you found me from other website, forum, news,
thanks for visit interested to my drawing.
IMPORTANT NOTICE
when you search my name "paullung" in google,
you will find different webs featured me and my drawing,
but I'm so sorry, some of them is not my drawing,
I don't know why and who mix-up the great photo together with my drawing,
I try to clarify them but so difficult, because some of them I can leave message and comment,
and also there are too many....
* * * * * * * *
If you would like to know more of my drawing, pls come to below
My Gallery:
http://paullung.deviantart.com/gallery/
http://paullung.daportfolio.com/
facebook fan's page
Chinese blog:
http://wow.esdlife.com/
http://hk.myblog.yahoo.com/paullung05
finally, you can add me in
twiter and 微博
my account name is paullung
* * * * * * * * *
THANK YOU!!!